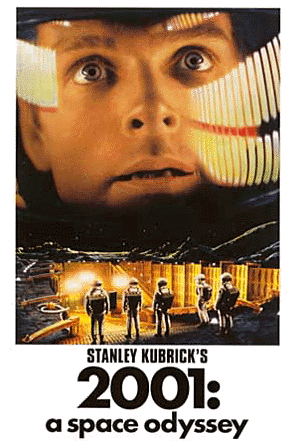 I just finished 2001, and I thought I'd share my experience through a series of bullet points. These thoughts may or may not be in chronological order and may or may not have to do with the movie.
These monkeys rock.
Whats with that black thing?
These monkeys are bad ass.
I wanna see space chimps.
Wait, no I don't.
Where the hell is Buster?
How come these two douches aren't sleeping?
HAL is a little bitch.
This score rocks
The Superman theme rocks.
Not really about the last half hour of this.
That first ship kinda looks like an escape pod.
This looks sweet.
All in all pretty sweet movie. See you next time.